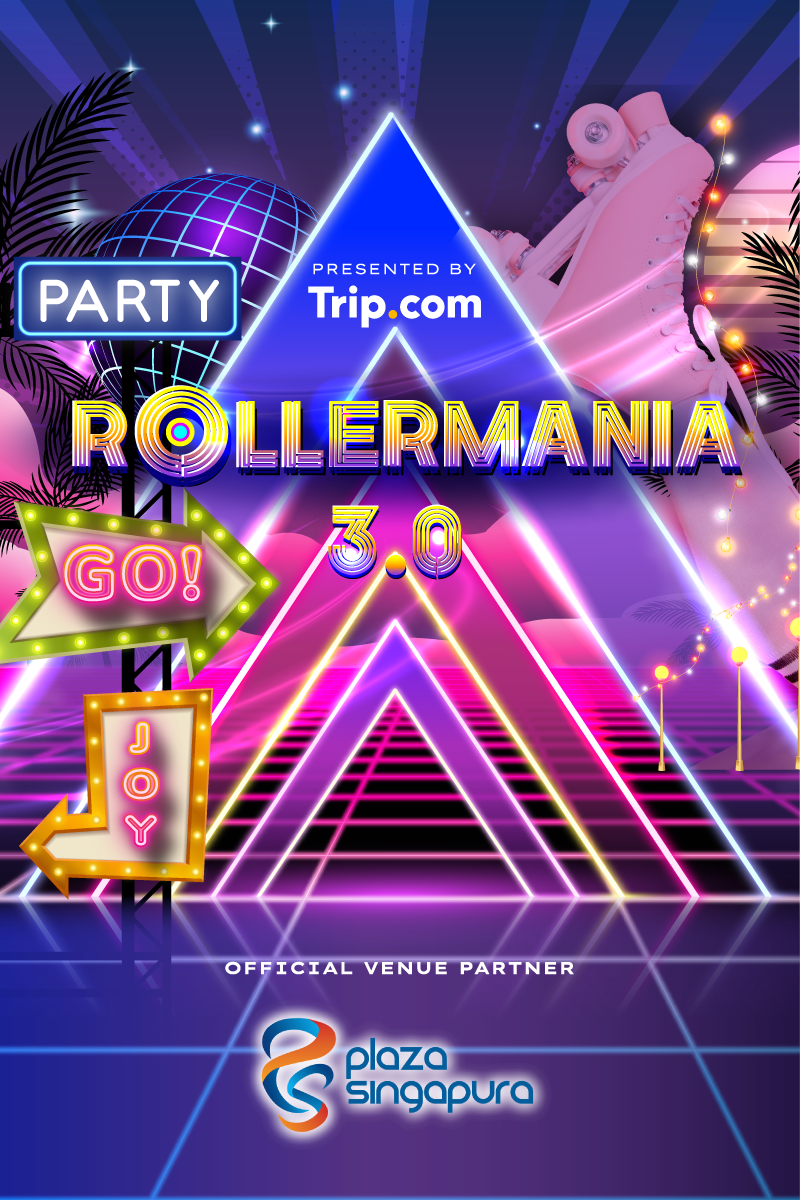 Disco Fever, Retro Skating!
Join Us at RollerMania 3.0 for a Rolling Good Time
at Plaza Singapura
Join us at RollerMania 3.0, where you'll step into a bygone era and experience the ultimate retro roller skating extravaganza! Glide on our dynamic rink, groove to themed music nights, and revisit the past with game booths, arcade classics, and carnival rides. It's a night of timeless fun and excitement, where nostalgia meets roller-skating in an unforgettable journey!
Location:
Plaza Singapura, L7/7A/7R Car Park
Dates:
17 Nov 2023 to 1 Jan 2024
Timings:
10am to 10pm (Mon-Thurs)
10am to 12mn (Fri, Sat & Sun, PH)
Pricing:
$20 per ticket, Bundle of 4 for $68 (Mon-Thurs)

$25 per ticket, Bundle of 4 for $85 (Fri, Sat & Sun, PH)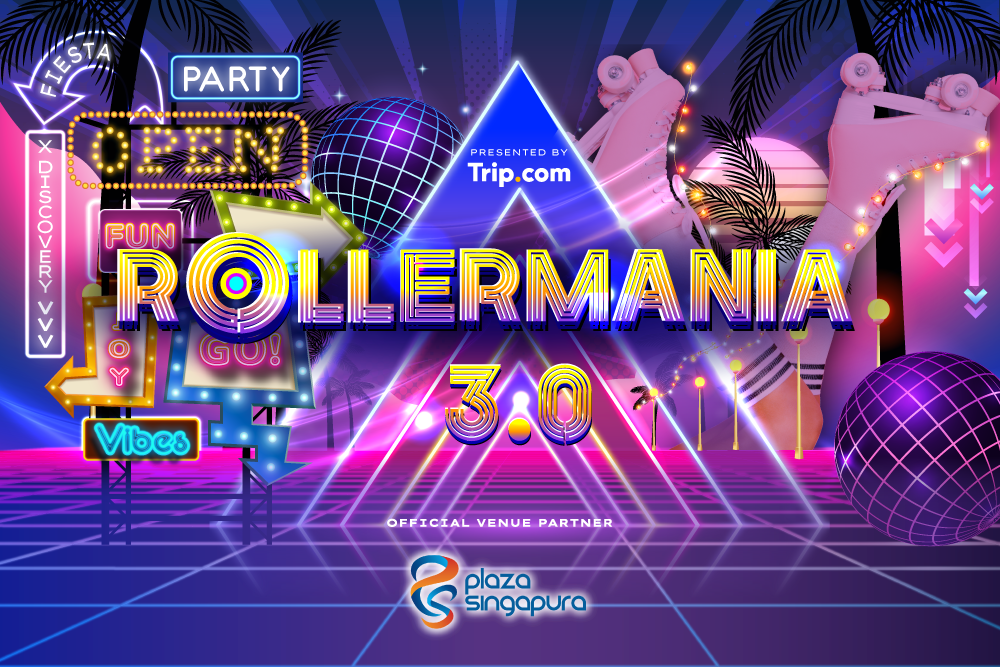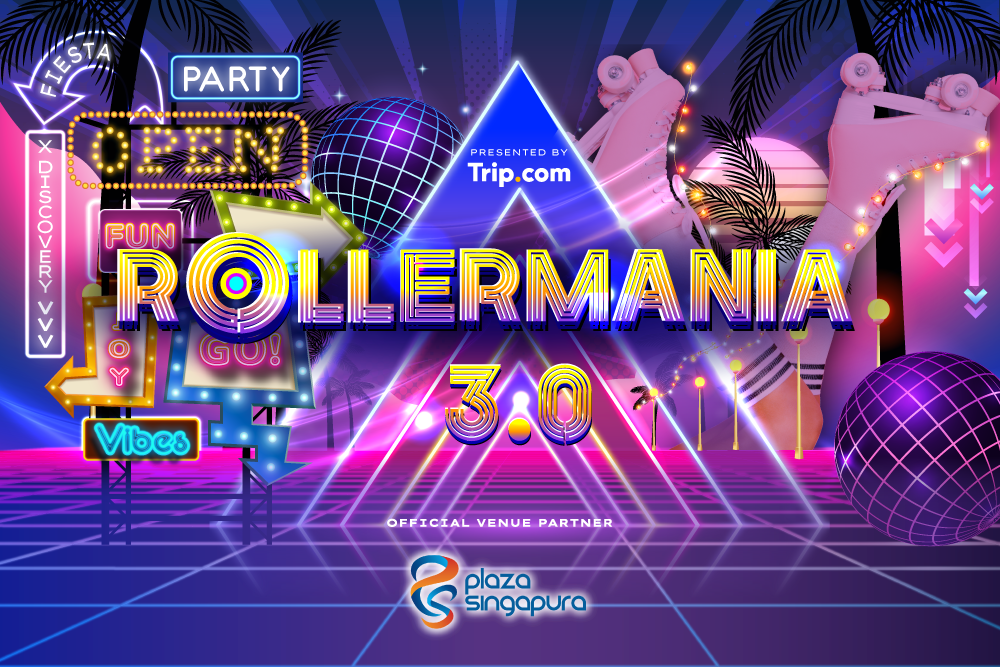 Location:
Plaza Singapura, L7/7A/7R Car Park
Dates:
17 Nov 2023 to 1 Jan 2024
Timings:
10am to 10pm (Mon-Thurs)
10am to 12mn (Fri, Sat & Sun, PH)
Pricing:
$20 per ticket, Bundle of 4 for $68 (Mon-Thurs)

$25 per ticket, Bundle of 4 for $85 (Fri, Sat & Sun, PH)